Tyranny of the Cost-Benefit Ratio
Sat, 2019-09-28 08:03 —
meacott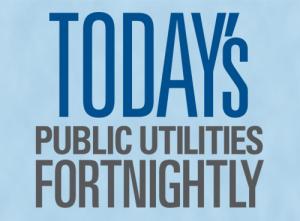 In the mid-twentieth century, many companies and government became much larger and, in response, private and public management became more scientific. This was the time when McKinsey & Co. emerged, when the Whiz Kids ruled the Pentagon, and indeed when James Bonbright published the principia for utility regulation.
That all the costs and all the benefits of a proposal were quantified and then lined-up, face-to-face, was considered a real advance in decisionmaking and policymaking. Just let the economists and accountants gather the numbers and then the right course of action will literally follow from the ratio of the cost and benefit totals.  
As the decades passed, the limitations of the cost-benefit ratio became abundantly clear. Benefits are often more difficult to quantify than costs. Both benefits and costs can have significant amounts that are external, not-priced and indirect. Benefit and cost streams are distributed over the future so that those that enjoy benefits and those that pay costs aren't identical. And, the real doozy, benefits particularly can have very significant amounts that are unpredictable in kind and magnitude.
Large companies and government have generally moved on from the cost-benefit ratio, realizing that a range of more sophisticated forecasting tools – probabilistic scenarios, modelling, stochastic games, optionality, etc. – better inform whether a proposal should be a thumbs-up or a thumbs-down. Yet the tyranny of the cost-benefit ratio remains all too frequently in utility regulation and policy.
It was once held that the Averch-Johnson Effect, from the rate-basing of capital projects, biased utility regulation and policy in favor of approving too many projects. I never believed that. There have always been robust counterforces slowing and stopping the flow of projects by utilities. Including the cost-benefit ratio that insists upon a sufficient sum of indisputable quantifiable benefits.
Before the tyranny of the cost-benefit ratio, in the first half of the twentieth century, decisionmakers and policymakers approved the thousands of projects that is today's electric grid. Generations of citizens born since that time – numbering well over two hundred million – are enjoying the benefits of those projects, and in so many ways beyond the imagination of those that green-lighted the projects long ago.  
Let us recognize that the cost-benefit ratio is but a tool, and a limited and aging one at that. And also, the ratio is no substitute for thinking through, thoughtfully, the promise of the future and providing the next generations the same opportunities prior generations provided us.