The Energy Cloud
How to envision tomorrow's electric grid.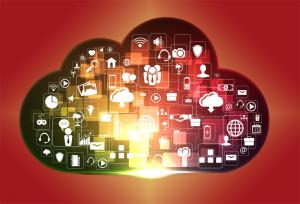 We are in the midst of a technology-driven shift in how electricity is generated and managed. Today's one-way grid, built around generation from large-scale power plants, is gradually being transformed into a multi-directional network that relies far more on small-scale, distributed generation. It's what a recent piece in Public Utilities Fortnightly dubbed the Energy Cloud. (See, " From Grid to Cloud ," Pub. Utils. Fortnightly, Oct. 2015, p. 50.)
And this idea - the Energy Cloud - marks a very appropriate way to think about the grid of the future, because it will parallel the technology "cloud" in important ways.
The technology cloud distributes computing power and data storage around a network so they are easily accessible. Users can draw on the services they need, when they need them - Software as a Service or SaaS - and the network automatically manages resources to provide the bandwidth and performance required for their tasks. Users pay for the value of the resources they actually use, giving them greater visibility and control over costs. They also get incredible freedom to choose - rather than being locked into one vendor, they can always switch whatever app or service best suits them at a given time.
The Energy Cloud represents the same kind of structure for electricity, and will offer not only electric power, but also intelligent management of power consumption and other value-added services to consumers on demand. This service-based approach will be driven by the sharp growth of distributed energy and storage systems based on renewables like solar, and that allow consumers to both obtain power from the grid as well as provide power out to it.
As the Energy Cloud matures, both consumers and businesses will be able to draw on these renewable power sources as needed, at a price based on the value of all the resources involved in providing them that power. Like the IT cloud, the Energy Cloud gives consumers freedom of choice for where they get power at any given time - they aren't locked into any one provider. It also lets utilities easily meet this consumer demand, by employing sophisticated control software to manage choice, performance and bandwidth (in other words, energy sources, demand management and reliability).
In fact, in both the technology cloud and the Energy Cloud, management of the network is what creates the greatest value.
It requires sophisticated technology and network operations expertise to ensure a technology network collects, processes, formats and delivers data across the network to meet highly dynamic demand. The same degree of sophistication and expertise will be needed to manage the complexities of the Energy Cloud so it will perform predictably, reliably, efficiently and safely. Because the existing grid structure was designed as a one-way system, the dynamics of two-way distributed generation and storage can create issues of reliability or even safety if flows are not carefully managed.
What isn't as clear is who will take on this crucial role in the Energy Cloud. If you look at what happened when IT shifted to the cloud, you'll discover that it also