Clean Energy and Utilities Are Merging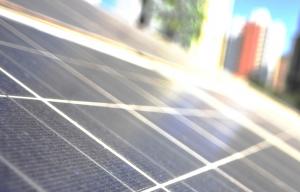 Consumers are demanding more clean energy, forcing utilities to modify their electricity portfolios while regulators are scurrying to figure out the best way to facilitate such a transition. At the same, those industries that are getting shut out are filing law suits, saying that the method by which this is all done is unconstitutional.
And that is the conversation that panelists and participants at Public Utilities Fortnightly magazine's conference had in Scottsdale, Ariz. The trend toward the use of more wind and solar energies — especially those that are generated onsite using "distributed" technologies — is moving forward. In doing so, they are displacing the older technologies, like coal plants.
State regulators are thus trying to figure out how to balance all of the interests, especially as the U.S. Environmental Protection Agency begins to implement its Clean Power Plan to curb carbon emissions by 32 percent by 2030, from 2005 levels. To this end, states can comply by changing out their older and dirtier fossil-fired plans for those that are cleaner or they could trade credits among themselves.
Public utility commissions, meanwhile, have one aim: to ensure that customers receive affordable and reliable electricity. Possible?
"The number one reason customers are giving for why they buy solar is because they want it," says Brian Keane, president of the non-profit SmartPower. "We can't say it won't happen because it is too expensive or because it is not on 100 percent of the time. It is happening and customers are already changing their habits."
Consider the Salt River Project: The publicly-owned utility long ago took steps to reduce its carbon footprint, says Mark Bonsall, the company's chief executive. And, in working with the EPA, he said that the utility was able to get the federal regulator to ease up a bit — to give both the state and the company more time to transition away from coal-fired plants and to cleaner burning fuels.
While compliance will still be difficult, he says that the final rule issued in August is a lot more "rational." To that end, he says that the Salt River Project is implementing battery technologies. If done right, it will really enhance the grid and allow the company to reduce energy consumption by as much as 25 percent.
Similarly, Arizona Public Service has a resource mix that is already 45 percent carbon free, adds Jeff Guldner, senior vice president. And the investor-owned utility is shutting down older coal plants to make room for distributed rooftop solar generation, although he adds that utility-scale solar plants that hook up to the grid would actually be a more efficient, or more cost-effective.
"Arizona is a huge target and it has a big attainment number," notes Susan Bitter Smith, chair of the regulator, Arizona Corporation Commission. "It's a frightening prospect for us," which is why she says that the state has a two-track strategy:
It is developing a course to comply with the Clean Power Plan rather than have the EPA draw up one for the state. However, it is also suing the EPA, along with