Two Weeks and Counting
Mon, 2019-03-04 13:53 —
meacott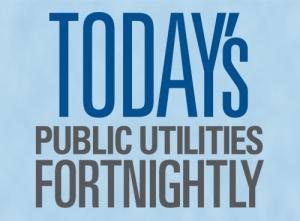 Don't nominate me. When I turned forty, Vice President Dan Quayle couldn't spell potato while visiting a classroom, Wayne's World and My Cousin Vinny were top films, and Johnny Carson retired from the Tonight Show.
But if you're at a utility, or a utility commission, or an association, or a vendor or professional firm, you know those rising stars that deserve being celebrated as a Fortnightly Under Forty in May's PUF. That only happens if you nominate them. And that only happens if you nominate them in the next two weeks.
By pi day, 3/14. It's the birthday of Albert Einstein, and the anniversary of Reddy Kilowatt's first published appearance as the industry's mascot.
So, nominate one or two or three or ….
Through Fortnightly Under Forty, let's put the spotlight – a smart light of course – on them for our whole industry to admire and be inspired.
Nomination forms can be had by e-mailing Alexandra Revel of the PUF team. That's arevel@fortnightly.com.
We just need the young star's name, position, organization and a hundred to five hundred words on what makes the nominee a young star. Why is he or she likely to take on a leadership role in tomorrow's grid?
And, if I haven't mentioned it, get those nominations in to us by March fourteen.