Transmission Omission
Mon, 2019-09-16 14:38 —
meacott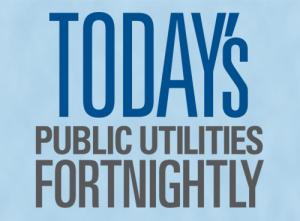 I just read another article — by another expert in combatting climate change — about how U.S. electric supply can get to a hundred percent renewables. I've lost count of how many of these articles I've seen.
A hundred percent can be achieved economically and rather expeditiously, it is typically asserted, remarkably without nuclear power plants. The magic bullet is usually massive quantities of battery storage. But the more thoughtful of these articles adds huge amounts of hydroelectric storage and, in particular, high-voltage transmission.
Which always brings a smile. As a former transmission development company CEO, I know how incredibly difficult it is to win all the regulatory approvals for transmission projects. Even when a project's design and path have broad support from environmental advocates.
Transmission projects are so easily delayed and prevented in the U.S. It takes but a handful of property owners who disdain the threat to their views and property values. Unless that dynamic somehow changes in our country, the addition of huge amounts of transmission – deemed essential to achieving a hundred percent renewables – is not going to happen.