San Antonio: Be There or Square
Tue, 2019-10-08 07:56 —
meacott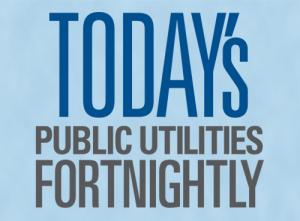 Some state utility commissions have three commissioners. Some have more than twice that, seven. Some commissions regulate utilities that operate under rules of regional transmission organizations. Some don't.
Some commissions mostly approve settlements of the parties, short-circuiting contested proceedings. Some commissions are constantly subjected to state court review. Some commissions frequently see their governors and legislatures involved in regulatory policy. And some don't.
Some commissioners are elected, and others are appointed. Some state appointment processes are political, and others are fairly non-political. Commissioners hear all major cases in some states, but in other states, it's administrative law judges who do that. Consumer advocates are on the staff of commissions in some states while in others they aren't.
You get the point. State utility commissions vary. I've always been fascinated by these differences. And by their similarities as well.
All the commissions are facing the same challenges as the public has raised the bar in the resilience, responsiveness and environmental quality of their utility service. That means the commissioners and staff from South Carolina and South Dakota and New Mexico and New York have a lot to talk about — to compare notes and exchange ideas — whenever they get together.
And get together they shall, in San Antonio Nov. 17-20. The talk in the hallways at NARUC's Annual Meeting will be as hot as the Tex-Mex food in town. Rates, reform, resilience, restructuring, returns, what have you.
If you're reading this, you know how important utility regulation is, and you know you need to be there in San Anton' at the Annual Meeting. So, get serious and go to naruc.org to register. Be There. Or. Be. Square.