Quotable Quotes by New Jersey BPU President Joseph Fiordaliso
Thu, 2020-03-26 09:16 —
meacott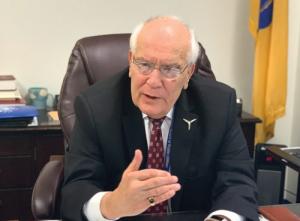 Excerpted from March's Public Utilities Fortnightly, "A Day at the New Jersey Board of Public Utilities," specifically the interview with President Joseph Fiordaliso:
I want to move the Governor's agenda in the direction of one hundred percent clean energy and bring more renewable energy and less reliance on fossil fuels to the state of New Jersey. Let's be honest, there are a lot of powerful interests out there who don't want that to happen. So it's something that we have to continually try to inch along...
We were fooling around with solar for a while, and suddenly the industry has grown up. Government can help create these industries and can make it feasible for these industries to evolve. But then at a certain point, I believe government has to back off a little bit… We're moving to a solar transition, with less and less reliance on the ratepayer and the state.