One & Three-Tenths Percent
Thu, 2019-06-06 15:02 —
meacott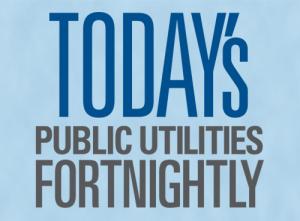 With the latest GDP data in hand, published by the Commerce Dept. late last week. And with some number crunching, we can see that electric bills as a percent of Americans' consumption expenditures have never been lower, year-to-date.
Electric bills as a percent of all consumption expenditures - for everything from sugar and sweets to shoes to spirits to social advocacy to spectator sports to social assistance to securities commissions to sewing items to sports equipment to sports and recreational vehicles - were 1.28 percent in April.
What's so good about that? In the two hundred and twenty months of this century, the average was significantly higher, 1.47 percent.
Year-to-date, for January through April, the average this year was 1.3 percent. One and three-tenths of a percent.
If you prefer fractions, that's one seventy-seventh. In other words, one out of every seventy-seven dollars of Americans' consumption expenditures is used to pay electric bills. The other seventy-six dollars buys other stuff.
This is the lowest ever January through April percent for electric bills. In the nineteen years of this century, 2016, 2017 and 2018 also had relatively low electric bills percentages, of 1.37 percent, 1.31 percent and 1.34 percent.
But in the fifteen years before that, the January through April percentages varied within the range of 1.4 to 1.64 percent. As recently as 2014, the electric bills percent was as high as 1.57 percent.