Oh Henry!
Tue, 2023-01-17 10:40 —
meacott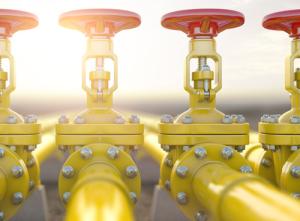 On January 10, the Henry Hub natural gas price was $3.64 per million BTU. The last time gas prices were that low was in June of 2021.
Just as remarkable is that gas prices were as high as $6.97 in mid-December. They've fallen forty-eight percent in the last month.
And gas prices were sky-high last August, at $9.68. This means they've fallen sixty-three percent in the last five months.
As for customers' gas and electric utility service rates, there's always a lag of months between the ups and downs of gas commodity prices and the ups and downs of customer rates. Utilities use a mix of long-term, medium-term, and short-term contracts to buy gas, to moderate those ups and downs. So, when gas commodity prices shot up after Russia invaded Ukraine, customers rates rose more gradually. That's what's happening now as gas commodity prices fall.
December's Consumer Price Index report, which the government released a few minutes ago, showed that prices for all consumers goods and services were 6.5 percent higher year-over-year. But that residential gas and electric rates were 19.3 percent and 14.3 percent higher respectively. Expect those numbers to come down later this quarter and the next.
Incidentally, Oh Henry! was a popular candy bar of peanuts, caramel, fudge, and chocolate invented in 1920. In the mid-nineties, Montreal Expos fans threw Oh Henry! bars onto the field whenever their left fielder Henry Rodriguez hit a homer.