Now That You Have the Time
Fri, 2020-03-27 09:15 —
meacott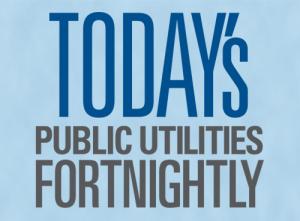 The coronavirus crisis has been very hard on every aspect of our commerce and culture. Paramount is the health of the public and we all have a part to play as the experts have advised.
Many of us are working from home. Some of which are packed with the kids sent packing from their schools. Some of which have piles of toilet paper when the stress temporarily overcame common sense.
So now we're faced with idle hours formerly spent commuting, at conferences, dry cleaning the work clothes, and completing our March Madness choices in water cooler conversations. What are we to do with our newfound spare time that's more engaging and more productive than getting into TikTok?
Yo, there's Public Utilities Fortnightly! Your PUF team continues to pump out the monthly magazine — can't wait for you all to see the spectacular ninety-six page April issue — as well as this weekly digital mag. And to fill those hours when you were going to follow the NHL playoffs or the Democratic primaries or take the family out to see Trolls World Tour, you can finally check off that last New Year's resolution and write an article and essay for publication in a future PUF.
Drop us a line, at mitnick@fortnightly.com, if you have something you need to get off your chest on utility regulation and policy. The PUF team can make it easy to "Express Yourself" as the great Charles Wright & the Watts 103rd Street Rhythm Band sang.
Or, if you're having trouble getting started, having always wanting to write the great American novel, we can help there too. Our team can get your thoughts to paper in a PUF-style interview, in which you're able to mark it up prior to publication.
Sure, in-person interviews are kinda off for now. We're socially-distanced too. But conference call interviews are totally cool. Again, just drop us a line to discuss and draw up a plan.  
You might be thinking, but who am I to be featured in PUF? Are you bleeping kidding me? You're a PUF reader and that makes you a star, in the world of utility regulation and policy at least. As my all-time favorite Sly & The Family Stone sings, "Everybody Is a Star."