Gas is Ubiquitous
Wed, 2023-05-03 14:23 —
meacott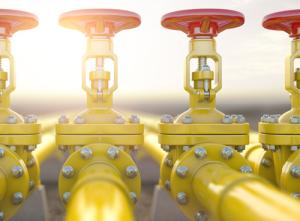 88 percent of California homes use natural gas. That according to the extraordinarily comprehensive Residential Energy Consumption Survey that the U.S. Department of Energy conducted in 2020.
88 percent is a lot. It means that only about one in eight homes in the Golden State do not use natural gas.
In New York, the percentage of homes that use natural gas is 78 percent. That's lower than in California. But it's still real high.
Outside of the south, every state has a somewhat similar residential energy profile. The percentage of Illinois homes that use natural gas is 84 percent. In Colorado, it's 83 percent. In New Jersey, it's 82 percent. In Michigan, it's 80 percent.
For those folks who oppose residential natural gas use, and want to fully electrify homes, these statistics must be daunting. Indeed, only 8 percent of California homes are all-electric. And just 7 percent in New York.
One might argue the focus in the short term should be on reducing oil use in homes. Oil combustion emits more pollutants than natural gas combustion. The percentage of homes that use fuel oil or kerosene is 54 percent in Maine, 53 percent in Vermont, 43 percent in New Hampshire, 40 percent in Connecticut, 32 percent in Rhode Island, and 26 percent in Massachusetts.