Excerpts from our May Extra Edition: U.S. Senator Mark Warner
Tue, 2020-05-26 11:17 —
meacott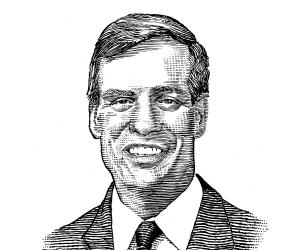 We published our first-ever Extra Edition of Public Utilities Fortnightly on May 14. That was one day after the Federal Communications Commission's landmark order allocating part of the 900 megahertz band for private networks, by utilities particularly. U.S. Senator Mark Warner had this to say about this historic order:
 
Steve Mitnick: As the U.S. Senate's most knowledgeable member on wireless tech, why is the new FCC action on 900 megahertz broadband important for the utilities industry?
Senator Warner: The FCC's action is important for utilities because it finally provides an opportunity for them to access a spectrum that can be used for the modern broadband communications, they will need to keep the grid safe and reliable and resilient. I know a wide range of utilities supported this proceeding at the FCC and multiple utilities participated in FCC experimental licenses investigating different 900 megahertz broadband use-cases.
If you think about it, the power grid was built over a century ago. Just about every other industry has taken advantage of the huge advances in digital technology and wireless communications to improve their products and processes, but electric utilities have been left behind because, for security and reliability reasons, they've felt they needed to have their own private networks.
A key barrier to that has been the lack of spectrum availability to support those specialized networks. Now, thanks to this new FCC order, utilities can get access to that spectrum.  So, a big congratulations to the FCC for an important — and bipartisan — decision.
Steve Mitnick: How can the FCC order improve cybersecurity?
Senator Warner: Actually, this spectrum is good from a cybersecurity perspective for a number of reasons. Yes, it could be used for a private network that is not connected to the Internet, and that's important to protect against attacks launched from abroad by hostile states and other foreign actors.
We are seeing more and more cyberattacks across a wide range of our infrastructure. If you have a truly private network that you own and control, you can have more control in managing the network security of those communications.
A second great thing about a private network is that you can ensure that the most critical applications are treated accordingly. If you have an application that needs super-fast communications — like one that senses when a power line breaks and kills the power before it hits the ground — you really focus on developing specialized end-to-end solutions tailored to those use cases.