Vermont Confirms Jurisdiction over VoIP
Mon, 2018-03-12 16:32 —
meacott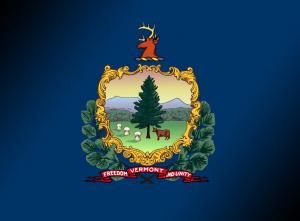 On remand from the state supreme court, the Vermont Public Utility Commission (PUC) has ruled that federal communications law does not preempt the commission from asserting regulatory jurisdiction over Voice over Internet Protocol (VoIP) telecommunications services. The commission previously had concluded that fixed VoIP services fit the legal description of telecommunications services under Vermont law, such that the commission was not proscribed by federal law from exercising its authority over VoIP.
Upon appeal of the commission's decision to the state high court, the court upheld the commission's position, at least with respect to fixed VoIP service. However, the court distinguished between fixed and interconnected VoIP, such that it returned the matter to the commission for a determination as to whether interconnected VoIP services were telecommunications services or information services under federal law, which could affect the scope of the commission's jurisdiction to regulate them.
In its review on remand, the commission noted that the Federal Communications Commission (FCC) has never definitively classified VoIP services as telecommunications services or information services. Despite the lack of a clear ruling from the FCC, though, the state commission said that FCC precedent supports the conclusion that interconnected VoIP is a telecommunications service rather than an information service.
The Vermont agency reported that the FCC had first examined "phoneto- phone" IP telephony service in a 1998 report to Congress. At that time, the FCC reached a tentative determination that such services were telecommunications services, not information services. According to the Vermont commission, the FCC had come to that conclusion after finding that fixed VoIP service meets all four of the conditions the FCC had identified in 1998 for declaring a service to constitute telecommunications. Those four criteria were as follows:
It is offered as, and serves as, a substitute for traditional voice services;
Customers making VoIP calls use the exact same customer premises equipment or telephone that they used before switching from traditional "time division multiplexing" services;
Customers using fixed VoIP services may call any telephone number; and
The content of the call — the actual voice communication — is transmitted without change to its form or content.
The commission added that just last year, the FCC had "implicitly recognized" state jurisdiction over VoIP services when it issued an order authorizing VoIP providers to obtain new telephone numbers directly through the North American Numbering Plan rather than via intermediaries. Because VoIP providers had not previously had such authority, the state commission reasoned that the FCC's decision marked its tacit acknowledgement that VoIP offerings are largely a telecommunications service by nature, thus falling under state regulatory authority. Re Regulation of Voice over Internet Protocol Services, Docket No. 7316, Feb. 7, 2018 (Vt.P.U.C.).