Rate Case Roundup: Texas
Tue, 2017-09-19 15:10 —
meacott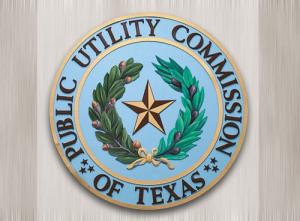 In a water and wastewater utility's first rate case after its acquisition of a number of small troubled water systems, the Texas Public Utility Commission adopted a proposed settlement that sets forth a three-year rate plan and revenue requirement for the utility on a total company basis.
The utility, Corix Utilities (Texas) Inc., took over 10 water systems and seven sewer systems from the Lower Colorado River Authority in 2011. Corix later also purchased the Northeast Washington County utility from Bluebonnet Rural Water Corporation. Because many of the systems were behind on maintenance, sometimes failed to meet requisite water quality standards, and at times also faced supply problems due to drought or flooding, Corix had been able to acquire the systems at a price well below book value.
The discounted sale price notwithstanding, Corix said it had struggled to bring the systems up to code under the utilities' existing rate structures. Corix attested that most of the systems' rates had not been increased since 2010. In light of the capital investments Corix viewed as critical to its ability to upgrade the utilities' infrastructure and improve service reliability, Corix proposed that it be authorized to effectuate a revenue requirement of $9.49 million in each year of a threeyear rate period. That level of revenue was predicated on a recommended ROE of 10.5% and did not include rate case expense.
After consultation with commission staff, Corix reached a consensus with affected stakeholders under which it accepted a lower revenue requirement for the second and third years of the rate-effective period. The ensuing settlement reflects a phase-two revenue requirement of $8.13 million and a phase-three revenue requirement of $8.7 million, contingent on Corix meeting certain performance milestones. Given the unusual first-ever nature of Corix's rate case, and the complex issues involved in executing such a widespread system consolidation, the commission said it viewed as reasonable the utility's projected total rate case expense of close to half a million dollars.
The commission stated that while most water utility rate proceedings would not come close to the $479,967 estimated by Corix, neither does the typical water rate docket extend to the many issues at play in the Corix case. Because the rate case expense is so large, however, the commission agreed that it should be amortized over a 36-month period and recovered via a separate surcharge from each of Corix's 9,339 "water equivalents and wastewater living unit equivalents." Re Corix Utilities (Texas) Inc., PUC Docket No. 45418, SOAH Docket No. 473-16-3886.WS, July 28, 2017 (Tex.P.U.C.).