Rate Case Roundup: New York
Thu, 2017-07-13 12:38 —
meacott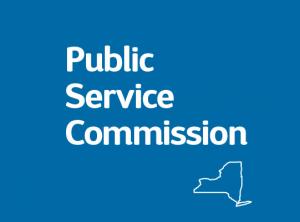 In a water utility rate proceeding, the New York Public Service Commission found that New York American Water Company (NYAW) was entitled to less than half of the $8.7 million in rate relief it had requested. Instead, the commission permitted the utility to raise its rates by just $3.63 million. However, the commission noted that the authorized increase is applicable to only the first year of a four-year plan.
The commission cited divergent ROE values as explaining much of the difference between what was originally sought and what was actually awarded. The commission stated that whereas NYAW had recommended a ROE of 10.75%, a subsequently tendered rate agreement provided for only a 9.1% ROE. The commission concurred that a 9.1% ROE would be sufficiently high to allow the utility access to capital markets on reasonable terms while simultaneously low enough to assure that ratepayer interests are protected.
The commission also assented to NYAW's proposed earnings sharing program, under which revenues surpassing certain levels would be allocated between the utility and its customers. Pursuant to the plan, the company could retain all earnings up to and including a return of 9.75%. For earnings exceeding 9.75% but at or below 10.5%, the excess is to be shared equally between NYAW and ratepayers. Any earnings above a 10.5% ROE would be allocated 90% to customers and 10% to the utility.
The commission commended the company for initiating a number of pipeline replacement projects. Some of those initiatives are funded through a separate system improvement charge, with many of those involving the removal of aging iron facilities. The commission related that NYAW likewise is investing in a lead pipe replacement program, which will replace not only company-owned lead lines but also certain customer-owned lead lines. The commission encouraged the utility to direct more attention to lead pipe facilities in disadvantaged communities and develop programs for offering financial assistance to qualifying low-income customers thereto.
Informing the utility that its customer service had not always performed at levels deemed acceptable, the commission instituted a system of incentives through which to stimulate improved customer interactions. The system relies on a series of financial penalties if NYAW fails to meet designated minimum customer service targets.
The commission remarked that while customers in all of the company's service districts will see higher rates over the next four years, those residing in the Sea Cliff district will actually see their bills decrease by the end of 2018 when a special property tax surcharge is scheduled to terminate. The commission said those customers could receive bills as much as $325 less on an annual basis than what they are paying presently. Re New York American Water Co., Inc., Case 16-W-0259, May 18, 2017 (N.Y.P.S.C.).