PURPA Purchase Mandate
Mon, 2018-02-12 10:24 —
meacott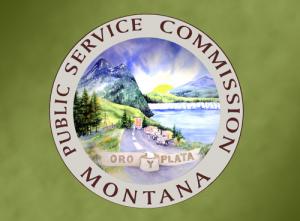 Travis Kavulla, vice chairman of the Montana Public Service Commission, has submitted testimony to the U.S. House of Representatives Subcommittee on Energy in which he focused on the need to reform certain sections of the Public Utility Regulatory Policies Act of 1978 (PURPA).
The commissioner contended that such modifications were needed in light of the tremendous growth in renewable energy technologies and increasing competition among power generators in the electric sector. Commissioner Kavulla stated that when PURPA first became law, renewables were far more scarce, demand was booming, and the country was looking for ways to diversify its energy portfolio and shield itself from overreliance on foreign sources of supply. In conveying his support for the PURPA Modernization Act, the commissioner said it would relieve utilities of PURPA's mandatory purchase obligation if the appropriate state regulatory agency determines that the utility either has no customer demand or employs competitive solicitations as a substitute for administrative pricing.
The commissioner attested that in his view, federal policies that encourage the development of renewables through mandatory purchase obligations at administratively determined prices are outdated and should be revised and scaled back. He elaborated that given how energy markets have evolved over the last two decades, PURPA now entails a flawed approach to pricing renewables. The commissioner argued that "a competitive process, where generators with a profit motive vie against one another for the business of the nation's customers, is a best practice when compared with prices set by a State commission through a trial-like proceeding where the cost-reducing aspect of competition is absent."
Commissioner Kavulla included in his statement statistics indicating that PURPA is being used to build additional power plants even while consumer demand is flat or declining.