New York Expands Eligibility for New Pricing Regimen
Mon, 2018-03-26 09:22 —
meacott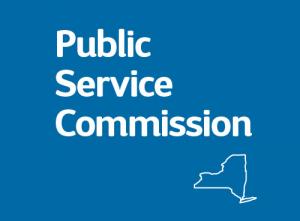 The New York Public Service Commission has expanded eligibility for so-called "Value Stack" compensation for eligible distributed energy resources (DERs) entered into the grid. The commission said it had implemented the Value Stack method as a transition away from the net energy metering form of compensation paid for energy sold into the utility system.
The commission elaborated that under the Value Stack approach, compensation is tied to the actual, calculable benefits that DERs create. The commission said that eligible DERs include solar, wind, hydroelectric, farm-based anaerobic digesters, and fuel cells. As originally instituted, Value Stack pricing was available only to those DER projects having a capacity rating of two megawatts (MW) or less. Concomitant with the instant order, however, eligibility is broadened from 2 MW to 5 MW.
The first iteration of Value Stack pricing also extended to combined heat and power (CHP) units sited at residential locations with a rated capacity between one and ten kilowatts (kW). However, the commission declined to increase the size of CHP projects eligible for Value Stack rates.
The commission explained that its determination on new DER compensation programs had been aimed at assuring that those generating units exhibiting the greatest "clean" attributes would make up the majority of eligible projects. But, it said, because CHP projects are not necessarily the cleanest, more study and analyses were needed as to appropriate compensation mechanisms for larger CHP generators.
For non-CHP facilities, though, the commission found that authorizing Value Stack pricing for projects with a rated capacity between 2 MW and 5 MW would significantly reduce costs through economies of scale. It added that unlocking the advantages of economies of scale and other "soft cost reducing measures" is key to driving deployment of clean generation and other DERs at the scale needed to meet the objectives of the state's Reforming the Energy Vision initiative.
According to the commission, fostering additional DERs also is crucial for establishing a modern, integrated grid. To that end, the commission deemed the prior 2-MW cap on participation in updated Value Stackbased tariffs as limiting the ability of developers and customers to take full advantage of some of those economies of scale for large clean generation projects.
The commission observed as well that aggregated or community-based distributed generation projects can benefit substantially from economies of scale, such that permitting projects larger than 2 MW to participate in the tariff could significantly lower costs. Re Value of Distributed Energy Resources, Case 15-E-0751, Feb. 22, 2018 (N.Y.P.S.C.).