Long-Term Contracts in Maine
Mon, 2018-03-12 16:31 —
meacott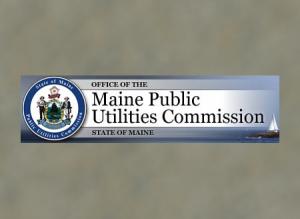 The Maine Public Utilities Commission has clarified its goals and objectives with respect to the negotiation of long-term contracts for the procurement of electric capacity and energy.
The commission stated that its overarching concern is acceptance of only those contracts that yield affirmative ratepayer benefits. Thus, after reviewing applicable state law and examining present energy market conditions, the commission announced that it will only require solicitations for long-term power purchase agreements (PPAs) when there is sufficient evidence to indicate that the ratepayer benefits from the long-term PPAs are likely to outweigh associated costs.
According to the commission, though, that is currently not the case, such that it declined to adopt any preset schedule for PPA solicitations for the near term. The commission noted that different statutory provisions seem to be somewhat inconsistent when it comes to long-term contracting. It explained that on the one hand, the law directs the commission to hold such solicitations every three years as long as the benefits from resulting PPAs exceed the costs of the arrangements. On the other hand, the commission observed, another part of the law explicitly contemplates above-market pricing for certain PPAs related to renewables and green energy projects.
But, it said, above-market prices would be inconsistent with the requirement that PPAs be approved only if there is evidence that the costs do not surpass consumer benefits. The commission related that its experience in long-term contracting over the years has led it to conclude that long-term PPAs have produced higher customer costs without any appreciable offsetting benefits. Moreover, the commission found that because both the PPA negotiation process and the commission's PPA review process are time- and resource-intensive, it would not be prudent to advocate for regular long-term PPA solicitation schedules under present market conditions. (Docket No. 2015-00058)