Court Upholds FERC's Denial of Refunds for Louisiana Customers
Mon, 2018-03-26 09:24 —
meacott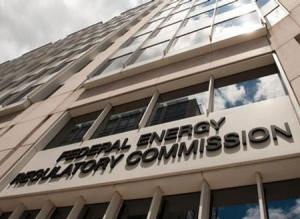 Following a series of appeals that have churned through the courts for more than two decades, the U.S. Court of Appeals for the District of Columbia Circuit ultimately has affirmed a decision by the Federal Energy Regulatory Commission (FERC) that Entergy system utility companies providing electric service in Louisiana were not entitled to any refunds of payments the utilities had made under a federally approved system operating agreement. The court's holding marked an about-face from its findings in 2014, in which it had remanded the underlying FERC decision back to the agency. At the time, the court indicated that the commission had failed to provide any specific rationale for denying refunds to the Entergy operating companies.
The dispute over the Entergy operating agreement dates back to 1995 and revolves around the assignment of costs for interruptible power supplies among Entergy Corporation's various operating companies. Entergy is a multi-state holding company for a number of electric utilities, with three subsidiaries in Louisiana: Entergy Louisiana, LLC; Entergy Gulf States Louisiana, LLC; and Entergy New Orleans, Inc. However, while the different Entergy affiliates are distinct companies, they traditionally had operated as a "single economic unit," sharing electricity supplies with each other and allocating costs among themselves so as to balance and equalize as much as possible any investments in facilities that are mutually beneficial to all Entergy companies.
In 1995, though, the Louisiana Public Service Commission (PSC) filed a complaint with FERC alleging that the latest Entergy operating agreement was no longer fair to the Louisiana subsidiaries. In its petition, the state commission pointed out that by prior court order, FERC had been required to exclude interruptible load in determining wholesale cost allocation formulas. Although the Louisiana commission conceded that FERC had instructed Entergy to modify its system operating agreement accordingly, the PSC contended that FERC also should have mandated refunds in conjunction with the cost reallocations.
In declining to grant the PSC's request for refunds, FERC stated that while it traditionally has required refunds when a utility is found to have over-recovered from customers, it has no "general policy" on refunds associated with issues of rate design or cost apportionment. In its 2014 decision, the appeals court admonished FERC for appearing to reject the PSC's petition for refunds on the basis of policy alone, without regard or specific reference to the facts of the case. As a result, the court returned the matter to FERC for further deliberations.
In 2016, FERC released its order on remand, affirming its original decision denying refunds. This time, however, the commission expounded on its policy of not requiring refunds when revenues change strictly as a consequence of a redesign of rates or a reallocation of costs.
FERC admitted that it perhaps had not been as clear as it should have been in its initial response to the Louisiana PSC's complaint. That is, FERC said, it should have distinguished between collections that are deemed excessive or unjust due to a misapplication of tariffs and those that are deemed unreasonable due to a change in rate design or cost assignment.
The commission stressed that, historically, it only has ordered refunds when the former has occurred. In the Entergy case, however, it was the latter situation that was involved. FERC stated that because the revised Entergy operating agreement was a product of the earlier court ruling requiring that interruptible load be eliminated as a cost allocation factor, it had acted consistent with past practice and policy in denying refunds thereto.
Not surprisingly, the Louisiana commission, disappointed to be rebuffed by FERC once again, appealed to the circuit court once more. But the court held that FERC had sufficiently clarified its "previously muddled position" to satisfy the court that FERC had relied on the facts of the case rather than mere policy considerations in rejecting the state commission's quest for refunds.
From the court's perspective, FERC had now "corrected its characterization of its own precedent," making its reasoning more easily understood by the court. The court added that because FERC had demonstrated not only the reasonableness of its standard practice on refunds, but also its decision not to award such in the Entergy case, the court was bound to uphold FERC's final order.
Having declared itself satisfied with FERC's clarifying discussion of its policy on refunds, the court concluded that the agency had engaged in no abuse of its discretion in turning back the PSC's complaint. And, the court said, it concurred with FERC's analysis that no refunds were necessary since the cost reallocation at issue had resulted in no net over-recovery of revenue on the part of Entergy. Louisiana Public Service Commission v. Federal Energy Regulatory Commission, No. 16-1382, Mar. 6, 2018 (D.C.Cir.).