Commission Prescribes Certain Bill Mitigation Measures
Thu, 2017-12-07 09:32 —
meacott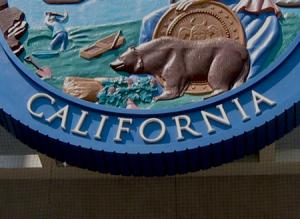 In early November, the California Public Utilities Commission approved an emergency resolution that ordered jurisdictional energy, water, and telecommunications utilities to take multiple actions to help protect consumers who continue to be impacted by the October 2017 wildfires that affected numerous areas in both the northern and southern parts of the state. The required actions were targeted at giving residents in the fireravaged regions some relief in their utility bill obligations, given that many do not even have a home to return to.
For electric utilities and natural gas local distribution companies — including Pacific Gas & Electric Company, San Diego Gas & Electric Company, Southern California Edison Company, Southern California Gas Company, and Liberty Utilities — the following mandates and prohibitions were invoked:
Through November 9, 2018, wildfire- impacted consumers may not be disconnected for nonpayment of bills and associated fees;
Billing must be discontinued for those customers whose homes are not capable of receiving utility services, and no disconnection charges may be assessed;
Deposit requirements must be waived for affected residents seeking to re-establish service for the next year, with move-in and moveout service requests expedited;
No energy usage estimates for billing purposes may be applied to the time a home/unit was unoccupied as a result of the wildfires;
For affected customers who had prior arrearages but lost their homes or have been displaced and are seeking to establish service in a new residence, the utilities must offer a payment plan with the initial payment no greater than 20% of the amount due, and with equal installments for the remainder of not less than 12 billing cycles; and
Any monthly access charges or minimum charges must be prorated for affected customers typically assessed, so that no customer will bear any of those costs for the time period after the customer's home was rendered unserviceable by a fire.
For the water utilities, the commission ruled that bills for October must be waived in their entirety for those customers whose homes were lost to the fire. For others, whose homes were damaged but which will become habitable again in the future, the commission ordered the utilities to work cooperatively with affected customers to resolve unpaid past bills and to minimize disconnections of service for nonpayment.
The subject water and sewer companies also were required to waive reconnection charges and/or facilities fees and to suspend deposits for impacted customers who must be reconnected to the system, with reasonable and equitable payment options afforded such customers. The commission listed four utilities to which the mitigation requirements would apply: California-American Water Company, Golden State Water Company, Kenwood Village Water Company, and Mayacama Golf Course Sewer Utility.
Finally, as to telecom carriers, the commission told communications companies in the fire-impacted areas that they must refund their customers for the periods during which those customers were without service due to the October fires. In addition, those service providers deemed to be Telecommunications Carriers of Last Resort were directed to waive connection charges for affected customers. Re Emergency Consumer Protections to Support Residential Customers of the October 2017 California Wildfires, Resolution M-4833, Nov. 9, 2017 (Cal.P.U.C.).