Real Life Drama Unfolding in Blankenship Trial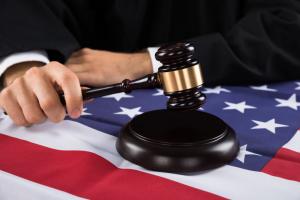 was a U.S. senator for a short period until its current occupant, Joe Manchin, could get seated.)
"There's no secret that long before the tragedy at the Upper Big Branch mine he was a controversial man, conservative Republican," who disliked the Obama administration, the environmental movement and what he felt was an oppressive regulatory regime, says William Taylor, the lead attorney for Blankenship, in his opening statement. Blankenship, meanwhile, gave a lot of money trying to get like-minded state legislators and U.S. lawmakers elected to office.
Judge Irene Berger cut him off before he could complete his argument, reminding him that this trial is about alleged law-breaking — not the validity of the regulations that Mr. Blankenship has opposed.
One of the things that the lead U.S. Attorney Steve Ruby and I discussed in our last impromptu conversation was my overall impressions of the trial — and the criminal court process, which admittedly is completely new territory for me. I don't know why, but I thought there would be a lot of loud and emotional voices from the lawyers followed by the slamming of the gavel from Judge Berger.
Quite the opposite: It's one of the most dignified proceedings I've witnessed, with the lawyers on both sides being professional and unruffled and with the judge injecting small amounts of humor into the case:
"It's been a while since I've seen you all," Judge Burger said, as she invited the eight different attorneys back up to the bench to resolve some legal difference — about 90 seconds after they had just been there to talk about something else. Each side has four lawyers, with another half dozen sitting right behind them.
On a completely different day at an entirely different break, Blankenship's lawyer, William Taylor was milling around the entrance of the courtroom when we caught each other's attention: "I read your stories," he told me, which brought an immediate smile and a bit of a pitter-pat to my heart. Like the rest of his team, he is distinguished and polished — a patrician who speaks the King's English.
At this point in the game — my career — I am indifferent as to whom may read a given a story. But I must admit that I was taken aback and heartened that he recognized me and my work. Mr. Taylor then entered the courtroom and graciously shook hands with the miners' families. As I said, he is a class act.
Along those lines, his law partner and fellow defense lawyer Blair Brown and I have formed a bond. (You may recall, we met early in the trial in the men's room. ) We are now connected via Twitter, prompting me to check out his background: He and my brother were in the same class at Tulane University. Both of us are avid New Orleans Saints fans too. (I've given him a standing invitation to go for run, given that we are the same town for the next six weeks.)
The informalities aside, the trial is getting increasingly intense. The prosecution is calling