America's Coal Boss on Trial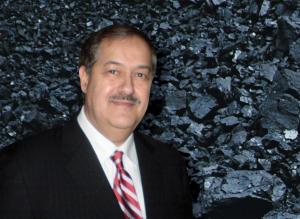 Court has just broken for 20 minutes and I'm in the men's room standing next to one of Don Blankenship's lawyers. In an awkward sort of way, we introduce ourselves but wait until we are at the sink to shake hands. Both of us are smiling and joking – an odd sense of levity at a time when a man's life is on the line, or as much as 30 years.
Mr. Blankenship, of course, is the former chief executive of Massey Energy who is now facing 4-felony counts tied to an April 2010 mining accident in which 29 miners died in a tragic underground explosion. Federal prosecutors are alleging he deliberately tried to subvert mine safety regulations while misleading regulators and shareholders. He denies those charges, saying that his job was to manage a $6 billion enterprise – not the individual mines in question.
Re-entering the courtroom and before the judge and jury were seated, the lead prosecutor in the case is standing all by himself. If the defense lawyer is a bit eccentric – and extremely personable – then the prosecutor seems like a scholarly nerd. In fact, the whole prosecution team looks like they're 10 years out of Harvard Law, although I'm told Steve Ruby is a Washington & Lee and Duke University guy.
"I'm Ken Silverstein, Steve. I just want to introduce myself to you."
"Nice to meet you, Ken," Mr. Ruby said. "Ever seen a criminal trial?" he asked, with his eyes firmly locked into my own.
"Well, no," now that you mention it, although I have on TV. (It's not the same.)
At this point, I'm awestruck on a number of levels: For starters, this a mega-criminal trial, with Mr. Blankenship being just one of a handful of chief executives to face prosecution and serious prison time: Think Jeff Skilling of Enron, Martha Stewart of MS Living, Dennis Kozlowski of Tyco International and Bernie Ebbers of WorldCom.
I'm also taken aback because not just the lawyers but also the accused are walking freely in the common space where anyone – including a reporter like me – can just approach and strike up a conversation. (I knew better than to make small talk with Don Blankenship, although I thought about it.)
And, by all standards, this trial has huge implications – not just for Mr. Blankenship and the miners' families but also for corporate America. Will the high profile prosecution of a former chief executive of a publicly traded company for allegedly ignoring mine safety regulations lead to more corporate diligence with respect to workplace safety? Or will it drive such internal policymaking to an opaque level?
As I'm thinking all this, Mr. Ruby is chatting with me and he is genuinely trying to put me at ease, all while giving me his undivided attention. It is as though we are at a backyard barbecue.
Finally, I just ask, "Don't you feel like you have the weight of the world on your shoulders?" (Mind you, whatever Ruby is feeling, you can multiply that by 100 to try