Telecom Transformation
Customer engagement can make or break a utility's future.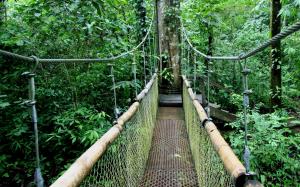 In the popular reality TV show Survivor, participants go through a series of contests, knowing that only a handful of winners will ultimately be allowed to stay on the island where the competitions occur. In the late '90s, SureWest Communications – originally known as the Roseville Telephone Co. – realized that it would have to play in its own version of Survivor to remain viable in the telecommunications business.
Growing demand for new technologies such as cellular phones, broadband, mobile Internet, and satellite TV were eroding demand for traditional wired phone and cable TV services, while requiring new investments in infrastructure. As the number of new products and smarter technologies grew, customers expected more service packages to choose from and advanced technical assistance. After several years of wrenching and not always successful change, a very different SureWest (SW) is still surviving and, even prospering "on the island."
Telecommunications isn't the only industry to experience a game-changing shift. Electric utilities face the most disruptive changes to their supply chains and business models in history, as developments in clean energy and energy efficiency requirements continue to drive new infrastructure investment. Eventual deployment of smart grid technologies will support these changes, while redefining how customers interact with utilities.
Some progressive utilities are responding to these changes and considering long-term strategies to stay competitive. So far few utilities have begun seriously altering their business models and missions in response to these challenges. For utility executives considering examples of how other industries have adapted to new challenges and opportunities, some of SW's tactics might hold lessons for their ability to survive and succeed
Wireless Revolution
No immediate crisis triggered SW's transformation, nor did it occur rapidly or without hiccups. Throughout the 1990s, the company enjoyed growth in its traditional business as a copper-based landline voice and data provider to 83 square miles of suburban Sacramento, Calif. Yet the company saw new technologies and competitors rapidly emerging as threats to its core landline business. SureWest's leaders realized that public policy supports for incumbent local-exchange carriers were likely to wither over time. In particular, SW saw wireless communications poised for very rapid growth, with a host of new competitors entering the voice and data markets, including the cable TV companies, satellite services, and other rivals, large and small.
As with many utility incumbents, including most electric utilities, SW had relatively high brand recognition and customer satisfaction – assets it knew it must leverage to fend off larger, better-financed competitors. As it didn't expect to be able to compete on price alone, SW knew it would have to compete on the quality of customer service.
Along with its name change, SW adopted an extensive and ambitious suite of product and strategy changes. It invested heavily in a local wireless system, placing it in competition with a number of established and emerging wireless rivals; eventually SW sold that wireless business to Verizon Wireless in 2008. [i] It purchased the assets of a bankrupt fiber over-builder in its own territory in 2002, giving it immediate fiber to the home (FTTH) passing 42,000