Mergers: Southern Co. Bids for AGL Resources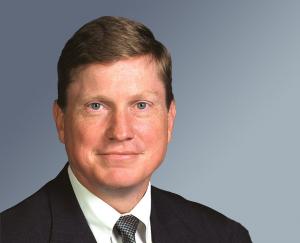 The stock market may be in turmoil but the utility sector seems to know where it is headed — away from coal and into natural gas, and renewables. That trend was underscored by today's announcement that Southern Company would be buying AGL Resources, the Atlanta-based natural gas distribution company.

That deal comes atop a series of mergers and acquisitions in the utility sector that have focused on stable cash flows and dividends. They are commonly called "YieldCos" and they are mostly centered on the renewable energy industry that receives tax credits and that sells to customers under long term contracts, typically around 15 years. That's according to PriceWaterHouseCoopers, which spoke to this reporter by phone before the Southern/AGL deal was announced.

Such YieldCos accounted for about 85 percent of the deal activity last quarter, says Jeremy Fago, PwC's U.S. power and utilities deal leader. "Costs have fallen too but when I think of stable cash flows, it is a focus on the ability to generate a return. Renewables is the area where those contracts have been."

Regulated utilities are also hot commodities: Both Southern and AGL are in Atlanta, with one focused on power generation and transmission and the other on natural gas delivery -- complementary businesses.

As the utility sector transitions from coal to natural gas as a way to reduce air emissions, the deal makes sense — and as Chief Executive Tom Fanning put it, "skating to where the puck may be." That's what he said at the Edison Electric Institute meeting, referring to how Southern would conduct business in the coming years. He repeated that to reporters covering today's merger news, noting that negotiations started on the deal last February.

"Earnings profile and cash flow are still a focus," adds PwC's Fago, referring to strategic asset acquisitions, as well as complementary deals and mergers between equals. "We do see investor interest in the regulated utility space. It is both financial and strategic. We expect to see continued activity there."

As for the major proposal just made public, Southern will pay $66 for each share of AGL, which is a premium of 38 percent over AGL's current stock price. The deal is valued at $12 billion.

Georgia Public Utility Commission Chair Chuck Eaton, profiled by the Fortnightly last fall, told the Atlanta Journal Constitution that natural gas is the catalyst — that it is today's preferred fuel because of its cost, abundance and carbon emissions, which are about half that of coal. The commission must approve the deal. The Federal Energy Regulatory Commission and the Federal Trade Commission must also weigh in.


Ken Silverstein is Editor-in-Chief of Public Utilities Fortnightly. He can be reached at ksilverstein@fortnightly.com. Twitter: @Ken_Silverstein

Southern Company's Tom Fanning will be a featured speaker at the Fortnightly's conference in Scottsdale, Arizona on November 17-18. He will address this topic in the context of the energy revolution now taking place — both to move to distributed assets and to comply with the Clean Power Plan. He will joined by several others, including Murray Energy CEO Bob Murray.