Cutting Carbon Reveals Sharp Differences Between Rich and Poor
Advancing technology a key cornerstone.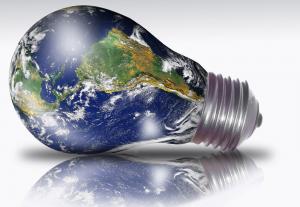 If climate change stands atop your priorities, then the recently ended confab in Lima, Peru , registered only modestly on your radar. For true believers, the best spin is that talks are going forward - and that all parties got at least some of what they are seeking for the November 2015 UN climate summit in Paris.
The chasm between the developed and developing worlds remains formidable, especially over the level of resources that the wealthier nations will be giving to the poorer ones. That includes both financial assistance and technological help. Countries must submit their national pledges by April 1, 2015 - "promises" that are written in pencil, not pen. Simply put, the parties vow they will try to improve upon their "current undertaking."
"[A]lthough the EU wanted a more ambitious outcome from Lima, we believe that we are on track to agree a global deal in Paris next year, " says Miguel Arias Canete, the European Union's for Climate and Energy, in a statement.
Without a doubt, the burning of coal to make electricity also remains a critical issue when it comes to mitigating the release of heat-trapping emissions. To that end, the United States and China - the world's two biggest culprits - have signed a bilateral agreement to curb those releases. The United States, for example, is shifting from coal-fired power to natural gas-fired electricity, which has helped reduce carbon levels there by 10 percent since 2005.
And China is trying to move forward too, pressured in large part by its citizens, who complain the air is too foul in urban areas. In answer, China is investing in nuclear and renewable energies, as well as in modern coal technologies.
While some will argue that China's commitment comes too far down the road (2030), or is not binding, it does remain a positive step. Consider that BP's Energy Outlook says that heat-trapping emissions will rise by 29 percent through 2035, coming mostly from the emerging economies.
Specifically, BP's outlook expects global energy consumption to climb by 41 percent from 2012 to 2035. That's an annual growth rate of 1.5 percent. While most of that increase will come from the developed world, energy use in the advanced countries will creep up slowly as well, mainly because of new efficiencies. BP predicts that oil, natural gas and coal will each comprise about 27 percent of the future energy mix, with the rest coming from nuclear, hydropower, and renewables.
Energy Deficit
Coal use will keep rising for the time being. Worldwide coal production will jump by 500,000 short tons per year through 2018 . That's a 2.3 percent yearly growth rate, says the International Energy Agency, which points out that the developing countries are the most reliant on it.
A paradox is thus unfolding, as the emerging countries seek to modernize and improve living standards. For that, they need access to inexpensive and abundant fuels, which electrify their communities and their economies. But the world's most prevalent fuel used in electric generation - coal - is falling out of favor.
At the PowerGen conference in Orlando last week, GE Power & Water said that much of the