Cracking the ROI Code
Raising generation returns in evolving power markets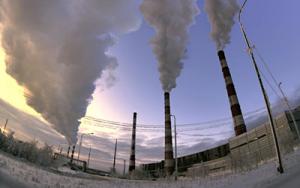 The power generation business has been stable and reliable for over 100 years. Change has happened slowly and new technologies have been introduced at a measured pace. This evolutionary pace is accelerating as markets change across the globe.
Demand is skyrocketing in emerging economies while it's leveling off in mature ones, making it more difficult to maintain margins in both situations. Increasing amounts of intermittent renewable power – wind and solar – are being added to the supply mix, causing dispatchable power plants to adjust their output – i.e., to cycle – more frequently, which can cause imbalances between supply and demand and prematurely degrade asset health. Power plants are aging and so are the workers who keep them running. Plus, one of the most reliable and cheapest sources of supply – coal-fired generation – faces increasing pressure to reduce CO 2 and other emissions, which pushes costs upward. Nuclear power has been a preferred alternative, but it has its own challenges. And meanwhile, competition from non-utility owned generators, coupled with vibrant trading of wholesale electricity and emissions credits, are changing the face of the marketplace for traditional power generation companies.
The goal is to create an environment where everybody is measured on the performance of the portfolio as well as the individual asset.
As this change accelerates, the way a successful generating company views and manages its business also must change.
The Portfolio Manager Emerges
The new power generation business is about managing a portfolio. It's about the assets owned, the risks taken, the capital invested and liquidity. This is similar to how any consumer would manage his or her own investment portfolio, or how a mutual fund manager buys and sells investments to achieve a certain profile of risk and return. Individual power plants – the major assets of the power generation business – will still be managed and optimized by engineers. But a new breed is emerging from this transformation: the portfolio manager.
This portfolio manager isn't just one person; instead it's a new way of thinking that must permeate the power generation business. Here are just a few examples of how a portfolio perspective can improve business performance:
· The entire operation of the power plant is integrated and optimized to achieve the most economical and profitable operation possible.
· Power plants are operated as a fleet – a portfolio – where each plant and fuel source contributes to the cost, revenue and the risk/return ratio of the entire portfolio.
· Besides selling electricity at a profit, the generation company expects to increase economic returns through contracts that define how it buys or sells emissions credits and fuel.
· Capital is invested based on a risk adjusted return on capital (RAROC), and all investments are evaluated by how they advance the portfolio strategy.
Pulling in the Same Direction
No power generator can change its business overnight. Rather, it's a journey that must leverage the best of the current portfolio while constantly adjusting and investing in the future.
In this context, improving the performance within each power plant is the