Clean Energy and Utilities Are Merging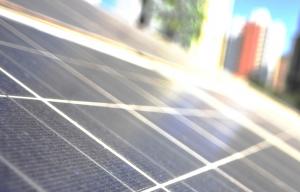 25 other states, to have the Clean Power Plan thrown out.
Robert Murray, chief executive of Murray Energy, welcomes the state's effort to toss the power plan. In fact, he is the lead plaintiff in one of the suits against the EPA, saying that its efforts amount to nothing more than a "power grab" and it is "blatantly illegal." Prior to the election of President Obama in 2008, he says that coal supplied 52 percent of the fuel used to make electricity. Now that figure is 37 percent, and he expects it to ultimately bottom-out at 30 percent.
"My concern is to have available, reliable low-cost electricity for the poor or anyone who needs to manufacture something," says Murray. "If the U.S. tries to commit itself to all these draconian things, it won't make any difference on the global stage."
Even Charlie Bayless, former chief executive of Tucson Electric Power Co., agrees that it will tough to crack the carbon code. Nevertheless, he said that the United States has no choice but to lead the global initiatives to address global change.
The transition to a clean energy economy is mandatory and utilities, he adds, are critical to the effort: You can't view wind and solar as the enemy, he maintains. They aren't just necessary for a cleaner future. Sustainable fuels will be essential to power companies' bottom lines; this is what customers are demanding.
"If you don't understand climate change, you ought to go back and take freshman physics," says Bayless. "We've got to phase out fossil fuels. However, unless the rest of the world stops burning coal, U.S. efforts might set climate change back about a week." Still, he insists that the United States must lead by example.  
"I do believe coal is coming under pressure," adds Tom Fanning, chief executive of Southern Company. "You will need combined-cycle natural gas plants. You will need to build peaking units to follow renewables," when the weather doesn't permit.
"I get what EPA is trying to do," he adds. "But it does not have the lens that we do in business … We need to let the market decide what is best for customers," Fanning says, noting that Georgia does not have a renewable portfolio standard and yet, Southern has been named the solar investor-owned utility of the year by a leading solar industry trade group.
Indeed, with the perpetual improvement of green technologies, consumers want a bigger stake in that pursuit. And that is driving economies of scale, which means that prices are falling and making such new energy tools more accessible.
Now, both state and federal regulators are trying to align the rules of the market place with consumer demands and the pace of technological change. And while the transition is not seamless, it is nonetheless going forward.
Ken Silverstein is editor-in-chief of Public Utilities Fortnightly . He can be reached at ksilverstein@fortnightly.com.
Lead image  © Uptall | Dreamstime.com - Detail Of Solar Panel Photo