Chat Grows Up
Using online chat to enhance the customer experience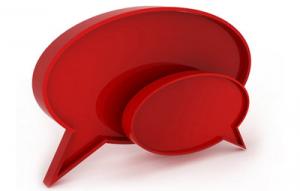 The utility industry is in a state of customer service transformation. Many utilities are being forced to reassess their customer service options as they learn to manage the volumes of new smart meter data, while at the same time, responding to customer inquiries about all of the changes. A TELUS-sponsored IDC Energy Insights report published last year found 35 percent of utility respondents were already noting an increase in customer call volume, while eight out of 10 utilities said they expect call volume to increase in the coming years. The changing energy landscape is definitely having an impact on utilities' ability to manage and communicate with their customers.
Telephone agents are not the same as chat agents. Properly implemented, online chat can maintain the 'human element.'
In the past, utilities have been able to manage customer service demands internally using in-bound phone support or paper correspondence — mainly the bill insert. The new energy economy is changing the customer-utility relationship, forcing customer service models to evolve. This offers a significant opportunity for proactive utilities to get ahead of the curve by effectively implementing new and complementary customer support models in the contact center.
With more and more consumers moving their conversations and business interactions to the web, online chat is emerging as a popular customer service channel. Online chat involves live, real-time two-way text communication over the Internet. Some online chat platforms are reactive, requiring the user to actively click a button on the host's website to "chat with us". Others are proactive, asking visitors to engage with a chat agent usually in the form of a pop-up window. With the need for utilities to better engage and educate their customers, the reasons for utilities to consider implementing online chat are compelling.
To start, online chat is growing, especially among younger consumers. A 2009 Forrester report states that one-fifth of both Gen Y and Gen X consumers located and engaged in online chat when they visited a company's website. A growing number of first time users also recognize its advantages. According to an ATG Global Consumer Trends study, 90 per cent of U.S. consumers ranked click to chat as "useful to extremely useful", and a 2010 Bold Software survey found 77 per cent of chatters agreed the technology positively influenced their attitudes about the company. By adding online chat to the customer service mix, utilities have a great opportunity to provide customer support in a preferred communications channel of their customers.
Gearing Up
According to the TELUS-sponsored IDC Energy Insights report, only 60 per cent of utilities reported having a web portal that customers could access for service, and only 10 per cent of utility respondents surveyed said they had implemented live chat. And utilities are not alone. Even with growing consumer preference, impressive ROI, and often very high customer satisfaction scores over other support channels like phone, online chat remains an underdeveloped channel. Another study commissioned by TELUS International earlier this year, examined the best practices for online chat sales of six Fortune 500 customer service leaders as selected by their