Biomethane Rising
California policies open the gate to electricity and natural gas markets.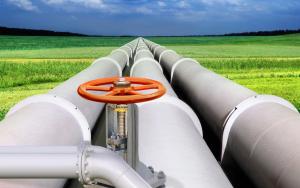 Recent California legislation has sought to promote the use of biomethane as a mainstream energy source in furtherance of California's clean energy goals. Pursuant to these statutory mandates, the California Public Utilities Commission (CPUC) is addressing biomethane health and safety standards, pipeline open access rules, promotion of biomethane production and capture, and biomethane use as a qualified energy source for procurement via standard feed-in-tariff contracts by the California energy utilities in ongoing regulatory proceedings.
The recent legislative focus on biomethane in California has increased the number and potential value of opportunities to sell biomethane as a gas energy resource as well as for entities seeking to sell electric power generated from biogas. The related regulatory proceedings afford a forum for stakeholders to contribute to the formation of the regulatory framework that will govern the implementation of recent legislation and the use of biogas as an energy source in California.
Current Regulatory Proceedings
Two pending proceedings at the California Public Utilities Commission (CPUC) will substantially influence market opportunities for in-state biomethane producers. The first is a rulemaking that is addressing a number of regulatory issues related to biomethane health and safety standards and pipeline open access. The second is the CPUC's long, ongoing rulemaking regarding the California renewable portfolio standard (RPS) program, which has recently been expanded to address biomethane-related regulatory changes mandated by new legislation. Both proceedings likely will be of critical importance to the production and distribution of biomethane in California.
Biomethane Safety and Pipeline Access
The CPUC opened a rulemaking proceeding in February 2013 to address and adopt: 1) standards relating to health, safety, and facility integrity for biomethane injected into pipelines and requirements for related monitoring, testing, reporting, and recordkeeping; and 2) access rules for gas utility pipelines, providing for non-discriminatory open access for biomethane. The rulemaking also will consider issues relating to the enforcement of CPUC biomethane rules.
The CPUC instituted this rulemaking in light of Assembly Bill (AB) 1900. The California Legislature enacted AB 1900 last year to remove barriers to the in-state transmission of biomethane. AB 1900 directs the CPUC and other agencies to develop new biomethane gas safety standards and requirements to prevent utilities from creating anti-competitive barriers to biomethane gas.
On May 15, the Office of Environmental Health Hazard Assessment (OEHHA) in conjunction with the California Air Resources Board (CARB) prepared a joint report, titled Health Protective Standards for the Injection of Biomethane into the Common Carrier Pipeline (Joint Report), that included a list of constituents that are found in biomethane in greater concentrations than in natural gas and that pose a risk to human health. The Joint Report identifies the health risks associated with these constituents based on four exposure scenarios; proposes appropriate concentration limits based on these scenarios; and identifies reasonable monitoring, testing, reporting, and recordkeeping requirements for each source of biomethane. The CPUC must give the proposed standards set forth in the Joint Report due deference when adopting standards for biomethane injected into pipelines.
CARB's and OEHHA's risk management approach identifies trigger levels and lower and upper action levels for the