29 Dead: Who Knew?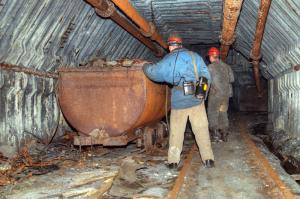 such as production, accidents will happen. That's when a company's goodwill will matter: If it has built trust within the communities it operates, the business will likely be given the benefit of doubt. Witness Johnson & Johnson that survived the Tylenol poison scare. Massey, in contrast, lacked such goodwill.
In times of calamity, it is easy to lapse into denial. Companies that have not prepared and have not trained for potential trouble may be ill-fated. Dodging and weaving around the troublespots and the issues surrounding them is exactly the wrong tack.
Massey, of course, is accused of ongoing safety violations. In other cases, it is limited to one event— the BP oil spill in the Gulf of Mexico, for example. No matter the incident, the prescription for remedying the matter is to demonstrate empathy and to communicate those concerns from the top of the organization.
Invariably, companies wrestle with whether to limit their legal liabilities or to respond to the public interest. Working to ensure the safety and well-being of shareholders, neighbors and customers is always the correct response, say crisis managers, noting that those same stakeholders respond in kind to being treated with disregard. The goal of entities in the hot seat is to generate more charity and compassion than legal ramifications. Alpha Natural Resources, which inherited the financial obligations, paid $1.5 million to each surviving family member.
Company leaders will set the tone. Whether it is dishonesty, negligence or stupidity, crisis managers say that the response to public exposure never varies: Be swift and get ahead of the curve. Restore confidence and get back on track. Successful organizations stand by their stakeholders by applying codes of conduct and working to ensure those standards are always maintained.
Because of the mining disaster, Massey is now part of Alpha, which has declared bankruptcy. Blankenship, meanwhile, is on trial and on TV every night.
 
Ken Silverstein  is Editor-in-Chief of  Public Utilities Fortnightly . Contact him at  ksilverstein@fortnightly.com.
Join Ken in Scottsdale, Arizona on November 16-18 to discuss this issue with Bob Murray of Murray Energy, a coal developer. The conference will also delve deeply into the new energy economics and the power of rooftop solar, microgirds and energy storage.
Lead image (c) Can Stock Photo .